Address verification made easy!
Upload your address data and we'll match it with known addresses from our database.
See how AddressFinder can verify addresses from a spreadsheet.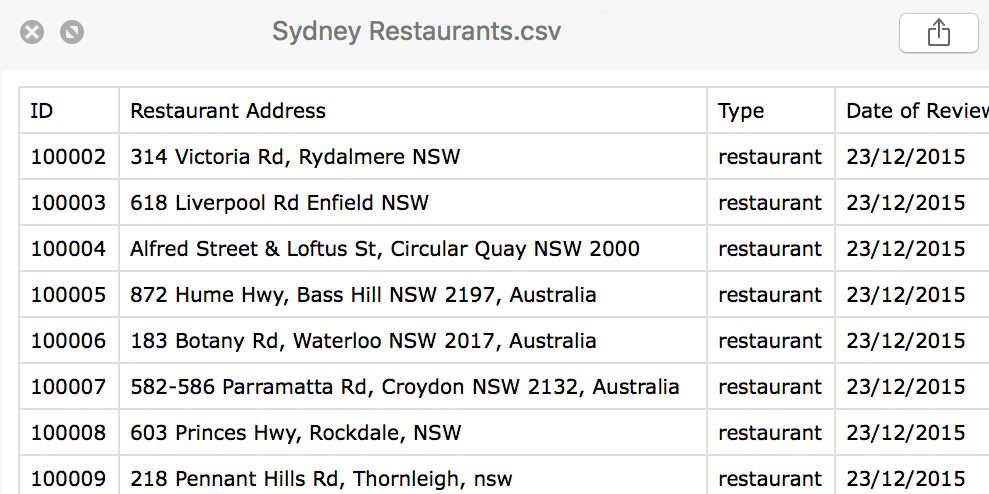 The address verification service requires an address upload in CSV file format. In this example, we have exported a CSV file from Excel.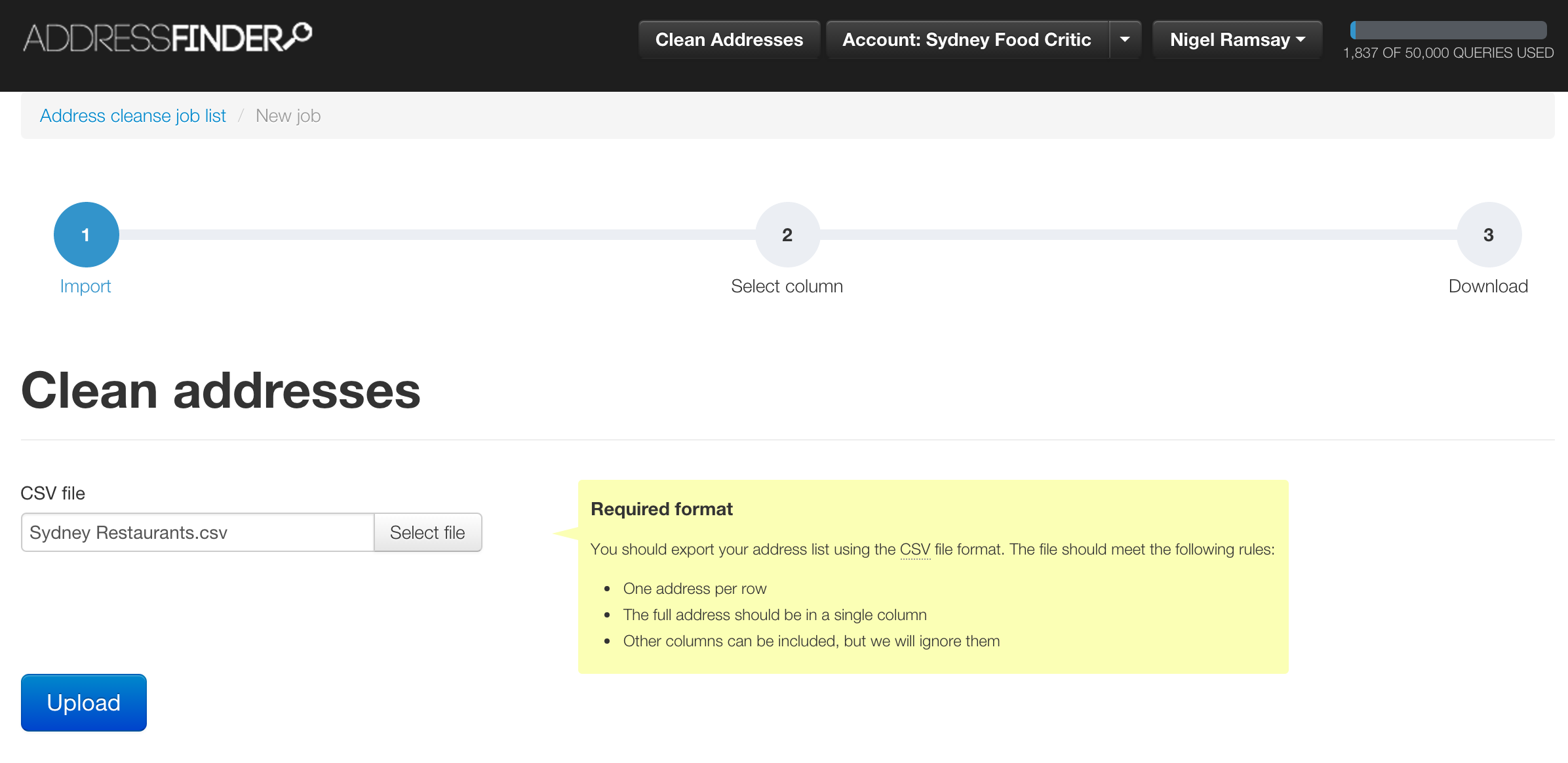 Within the AddressFinder Portal, we select the 'Clean Addresses' menu item and upload the CSV file.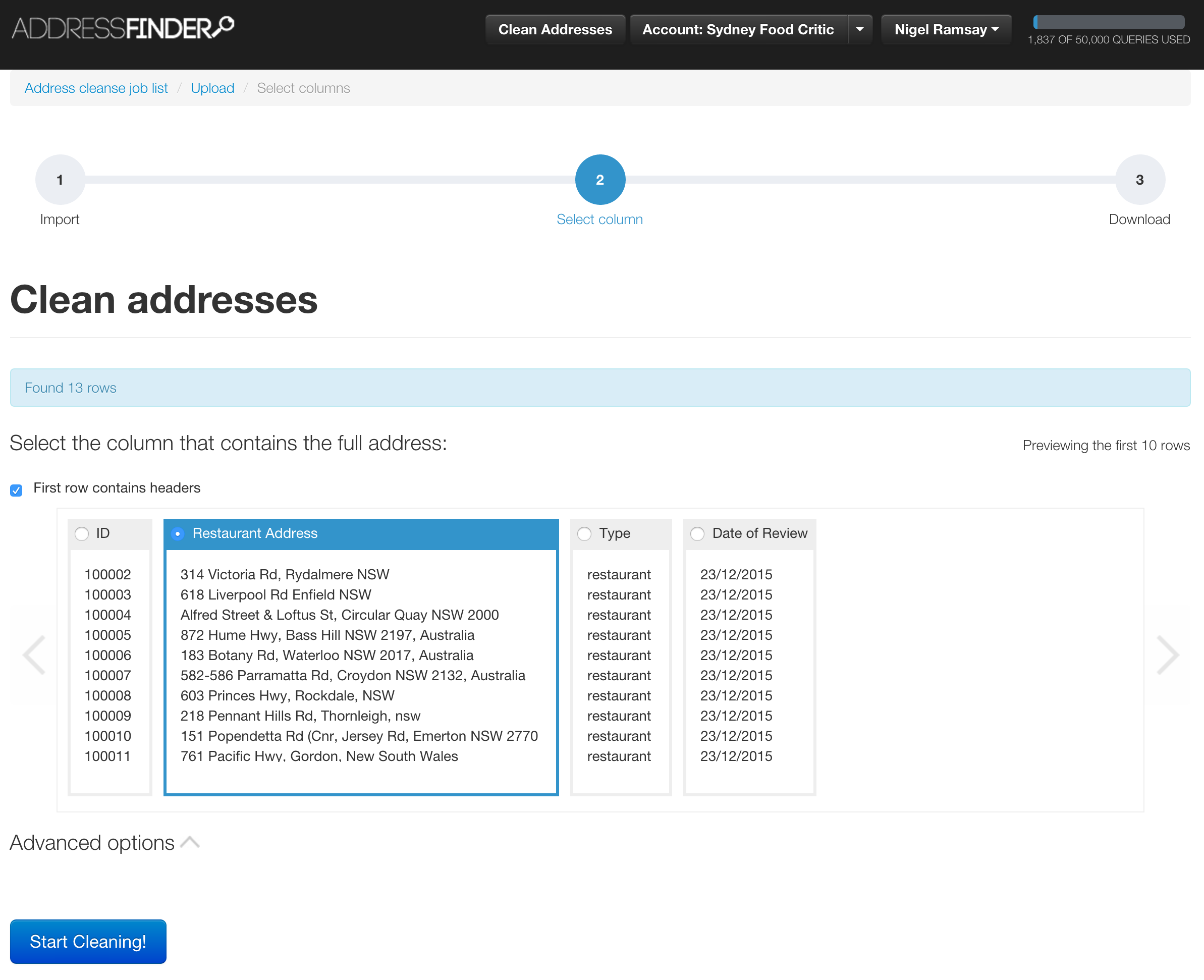 A preview of the imported file is shown, with the address column highlighted. Press the Start Cleaning button.

The address verification service will match addresses in the CSV file with accurate addresses. The progress bar gives feedback on where it's up to.

When the job is finished, the updated CSV file can be downloaded. It will include your original data with the accurate addresses. Also included will be meta data such as GPS location coordinates and address elements.
AddressFinder has verified the addresses in your spreadsheet quickly and easily.
Just want to verify addresses in your database? See our verification plans.