Fast, Accurate and Secure Phone Verification
Reliably collect and communicate with the correct phone numbers.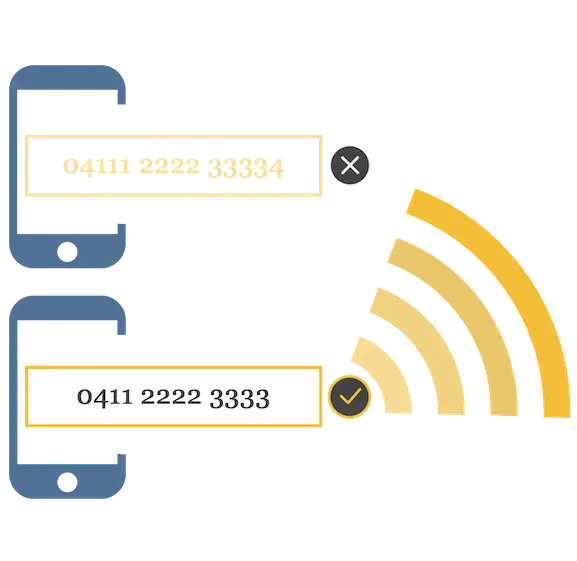 Australian phone verification service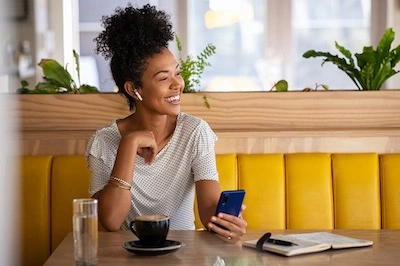 Addressfinder's phone verification service enhances your communication by verifying phone numbers collected in your forms, checkouts, or account signups in real-time. With real-time phone verification, ensure seamless communication and cut down on missed connections or misinformation.
Real time phone verification
Collect the type of phone numbers your business needs
Verify customer phone numbers at the time of collection and provide real-time feedback on the phone number validity. Simple visual cues and messages ensure your customers provide only valid phone numbers and fix any issues while they are actively engaged on your website.
Line type & status check
No more lost customers
Reliably control the type of phone numbers you collect so you can effectively communicate with customers in the ways that suits you. Whether it's a mobile or a landline, make sure it aligns with your business communication strategy.
Location insights
Handle phone numbers from multiple countries
Know where your customer is based. Verify the phone number country of origin, ensuring it fits into your business demographic and communication requirements.
Improved connectivity
No more missed connections
Boost your communication success rate by maintaining a database free from invalid numbers that disrupt your business processes.
Configurable widget
Apply rules to fit your needs
Tailor the widget to your unique business needs. Configure it to check the phone number information and apply your rules before displaying the appropriate icon and message.
Standardised data
Collect data in the format you require
Maintaining your data quality is a breeze with Addressfinder's phone verification standardisation. On verification of a phone number, collect the verified number in the format you desire (E.164, Localised, Internationalised etc) and store the associated information as well.
(No credit card required)
Test our phone verification widget
Experience Addressfinder's phone verification in our sample form.
Simply enter a phone number, we will verify it once you are done typing.
Why businesses choose Addressfinder for phone verification
Our phone verification is customisable, putting you in control. Tailor the widget to integrate seamlessly and ensure phone numbers are verified accurately and data enters your database in a standardised format.
B2B account creation:
Verify phone numbers at the point of entry within your signup form. Ensure you're collecting authentic contact details for seamless business communication.
For e-commerce:
Investments in user engagement should not be undermined by incorrect contact details. Our widget verifies customer phone numbers within your forms or checkout, prompting them for accurate details, ensuring your calls or SMS marketing campaigns connect with your customer.
Improved CRM accuracy:
Errors in phone number transcription can disrupt your business processes. Boost your onboarding and data collection efficiency with accurate phone and address verification.
Simple Integration
Addressfinder's javascript-based phone verification widget is easy to configure to your unique requirements. Embed it easily into forms or website footers for hassle-free integration with your web system.
See integration instructions
What would 99% verified phone numbers mean to your business?
Free 2 week trial • 2 minutes setup • Local support • Flexible plans
Get Started