What is the AddressFinder BigCommerce plugin?
The plugin enables autocomplete of Shipping and Billing Addresses for New Zealand and Australian BigCommerce stores.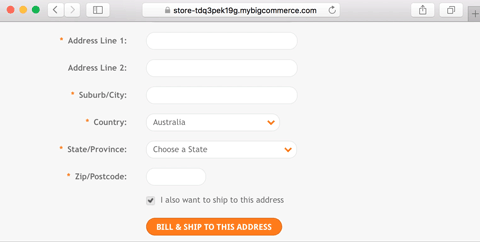 The AddressFinder for BigCommerce plugin provides the following features:
Autocomplete billing and shipping address in checkout page
Autocomplete address in my account page
Support for both New Zealand and Australian stores
This plugin requires ZERO programming ability
Installation Instructions
Select the theme you are using:
The AddressFinder plugin for BigCommerce source is also available on Github.
Get started now for free
Existing user? Get your Licence key from the AddressFinder Portal.
Software Licence
The AddressFinder plugin for BigCommerce is released under the permissive free software MIT Licence.